Women in Entertainment is a topic that brings out so many questions. At NEW-WBC we want to open the conversation for women who own micro- to small businesses in the entertainment industry to have a place to bring their concerns, open the discussion, and look for alternatives.
What is our next step? We brought a group of entrepreneurs to the Community Roundtable to share their experiences. What is our expectation? To open the opportunity to create a group of professionals in the entertainment industry who will work together to open the space for more women.
At our center we provide the tools and skills to make businesses succeed. In addition we want to open a platform for women in entertainment to discuss new opportunities, share success and help each other.

Panelists
Klaudia Kovacs
Klaudia Kovacs is a Hungarian-American Oscar-contender Film & Theater Director.
Angeline Buenaventura
Economic Policy Manager (Entertainment, Tourism, Convention & Hospitality), for Mayor Eric Garcetti.
Fanny Grande
Fanny Véliz is an award-winning filmmaker, actor, and director with more than 14 years' experience in the business.
Monique Venier
Monique Venier is a Make-up Artist/FX Artist with over 20 years of experience working in film, television, and commercials.
Charlita Gaston
Charlie Gaston spent the last 10 years writing about business leadership, marketing, travel, screen writer and culture.
Dr. Gena Davis
Gena Yuvette Davis, PsyD, MBA, CCP, BCC is an organizational psychologist and executive coach, specializing in corporate behavior and culture change. Dr. Gena held roles at Sony Pictures Entertainment, Fox Entertainment Group and The Walt Disney Company.
Want to read more about our panelists? Click here
– Ruth Garcia-Corrales
---
FASHION HIGHLIGHTS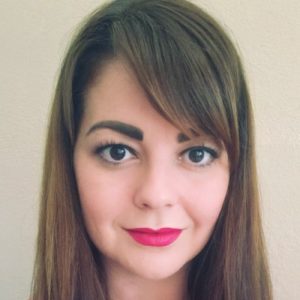 By Africa De Broeck, Fashion Team
Top 3 Fashion Accessories for this 2020 CA SUMMER!
According to TrendSpotter.net, this 2020 summer you can't miss this new trend of "padded headbands" and chunky necklaces paired up with the boyfriend white button shirt. There are so many ways you can pair up the head bands that add glamour to your fresh look. Fashion accessories, according to IBISWorld, "Women's accessories consistently represent the largest share of industry revenue, and in 2020, IBISWorld estimates that this product segment will account for 35.1% of industry demand."
The report also mentions that a new consumer has been identified in the affordable luxury market with a price range of $300. What this means to new designers is that there is opportunity to enter a segment in which a market is not saturated. It has been identified that consumers between the ages of 46-54 years of age have a large market of buying power. This can be taken into consideration when thinking of age appropriate designs that appeal to that age group. Having your consumer identity in mind also makes the design and marketing process easier for your small business.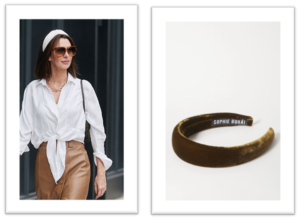 Reference: Handbag, Luggage & Accessory Stores in the US Report by: Jacqueline Hiner. June 2020
---
RESTAURANTS HIGHLIGHTS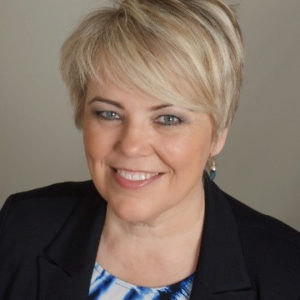 By Celeste Young-Ramos, Restaurant Team
Prime Costs: The Keys to Your Restaurant Profit
When trying to increase profit, many restaurant owners and operators focus on increasing sales, which might be the more obvious route. But another way you can increase profit is by digging into your costs and finding ways to lower them. Developing better control of your restaurant's costs is a sure-fire way to improve the financial health of your business.
Since food and labor costs are the two biggest expenditures for restaurants, owners should focus on their Prime Costs which are a combined cost of your food and ingredients — AKA Cost of Goods Sold or COGS — plus all of your labor expenses. You can calculate prime cost using the following equation:
Total Food Cost + Total Labor = Prime Cost
The food cost refers to your ingredient costs and the total labor refers to your wage expense plus taxes, benefits, employee food discounts, and insurance.
But these two calculations aren't the end of the story. You'll need to compare your prime cost to your total sales. Here's the equation for prime cost as a percentage of sales:
Prime Cost as a Percentage of Sales = Prime Cost / Total Sales
What is the ideal Prime Cost?
This will vary per restaurant, but ideally, you want your prime cost to be below 65% of sales.
Click here to book an appointment with me so I can help you calculate your Prime Cost Plan and restaurant strategy.
---
UPCOMING EVENTS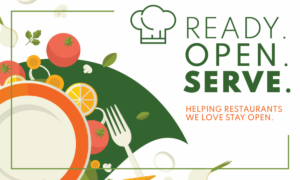 We are excited to announce our new restaurant support program, Ready. Open. Serve., focused on helping the restaurants we love stay open and continue to serve the people of LA County.
The best part? This SBA funded program is FREE for you! When you join, you'll receive free promotion, marketing, education and networking opportunities to help you keep your doors open through these times and beyond.