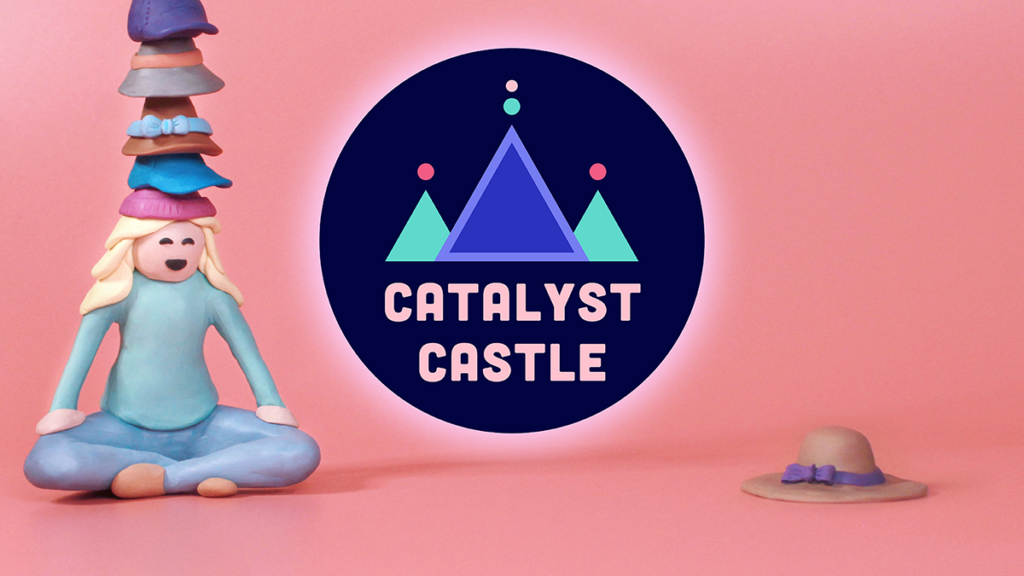 Casey Follen, the creator of Catalyst Castle Studios, left her full-time job to focus on her start-up business and discovered NEW-WBC just at the right time. She has previously worked at other animation studios in production management roles for clients such as Mattel, Hasbro, Honda, Epic Games, and AT&T; on features/specials for Netflix, Paramount, and Warner Bros; as well as on shows including Ask the StoryBots, SuperMansion, and Robot Chicken.
Her style is a mix of stop motion and motion graphics. It's often design-driven, kind, colorful, and infused with handcrafted charm. Casey's boutique studio specializes in stop motion animation and sculptural/3D illustration.
"I discovered NEW-WBC at just the right time. The webinar workshops helped me have a sense of community and stability during a time of transition, and the Women Own Small Business Certification workshop helped break down the complex process of EDWOSB certification," said Casey Follen
Casey is a client of the Women in Entertainment program of NEW-WBC sponsored by Wells Fargo and she is excited to embark on the journey of having her own business and partnering up with some new and exciting clients!
For more information, visit www.caseyfollen.com